Intro

Client
GXO, the world's largest pure-play contract logistics provider sees technology as a core competitive advantage. Lowpads enable GXO to add value to its customers' end-to-end operations in terms of cost, efficiency, accuracy, and environmental impact. The successful integration at a major facility in the Netherlands marked the advent of the industry's first use of Lowpad AMRs in the food and beverage sector.
Marshalling process with Lowpad AMRs
GXO was faced with the challenge of optimizing the outbound process at its state-of-the-art facility in Nieuwegein for a leading Dutch food retailer. The temperature-controlled site, which operates 24/7, needed a solution to place orders in the right unloading sequence for the truck driver in front of the docks. The automation of the high volume of rolly movements means that there is 100% elimination of manual walking in operation. Additionally, there are no more mistakes and apart from the Lowpad operator, it has become a completely crewless operation.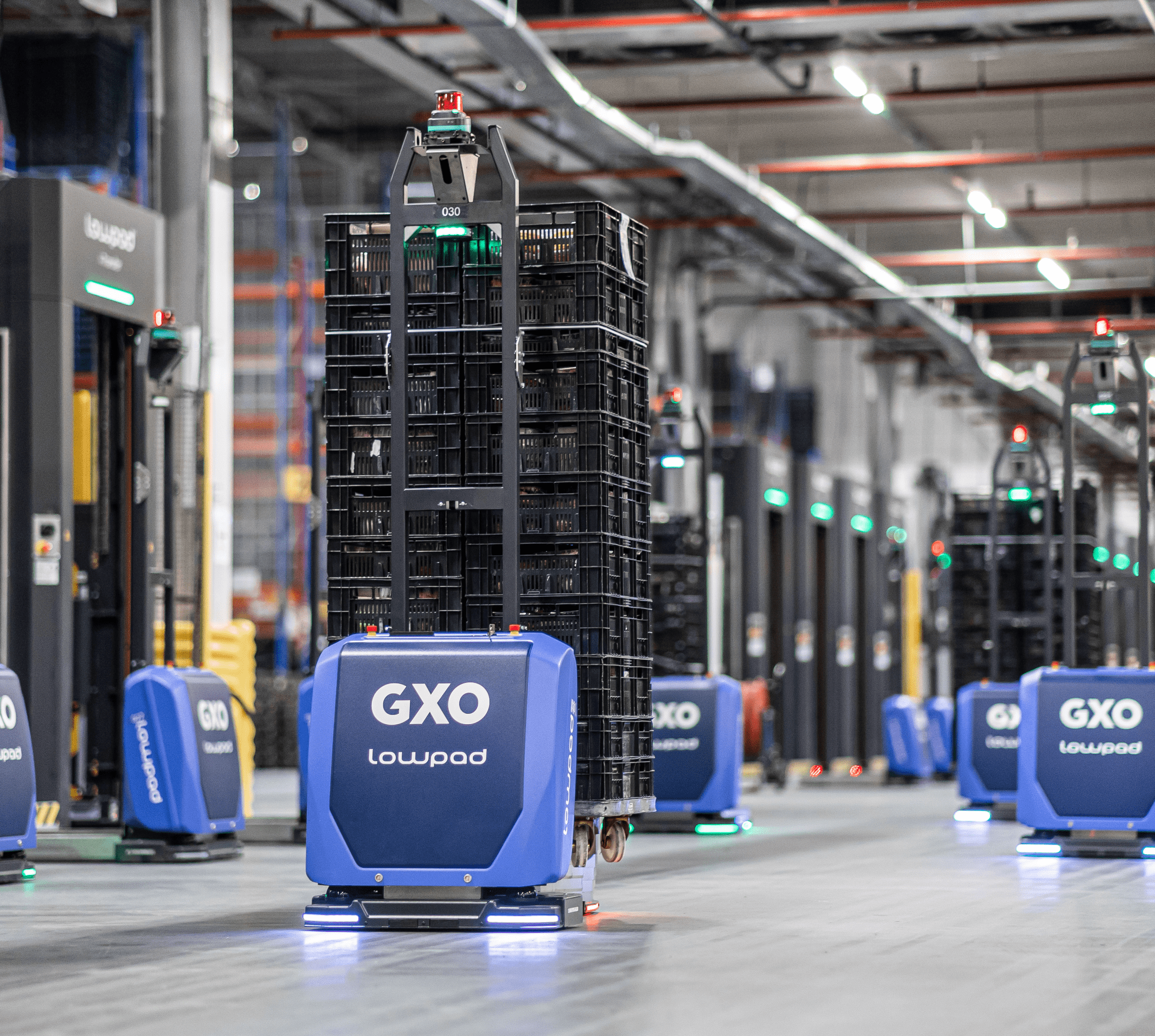 Significant improved efficiency
"GXO's industry-first collaboration with Lowpad on a custom-designed and engineered automated solution for our customer's outbound process has significantly improved efficiency."
— Luc Laurijssens, GXO's Managing Director Belgium and the Netherlands