News
TJ Morris (Home Bargains) invests in 91 Lowpads to automate roll cage marshalling process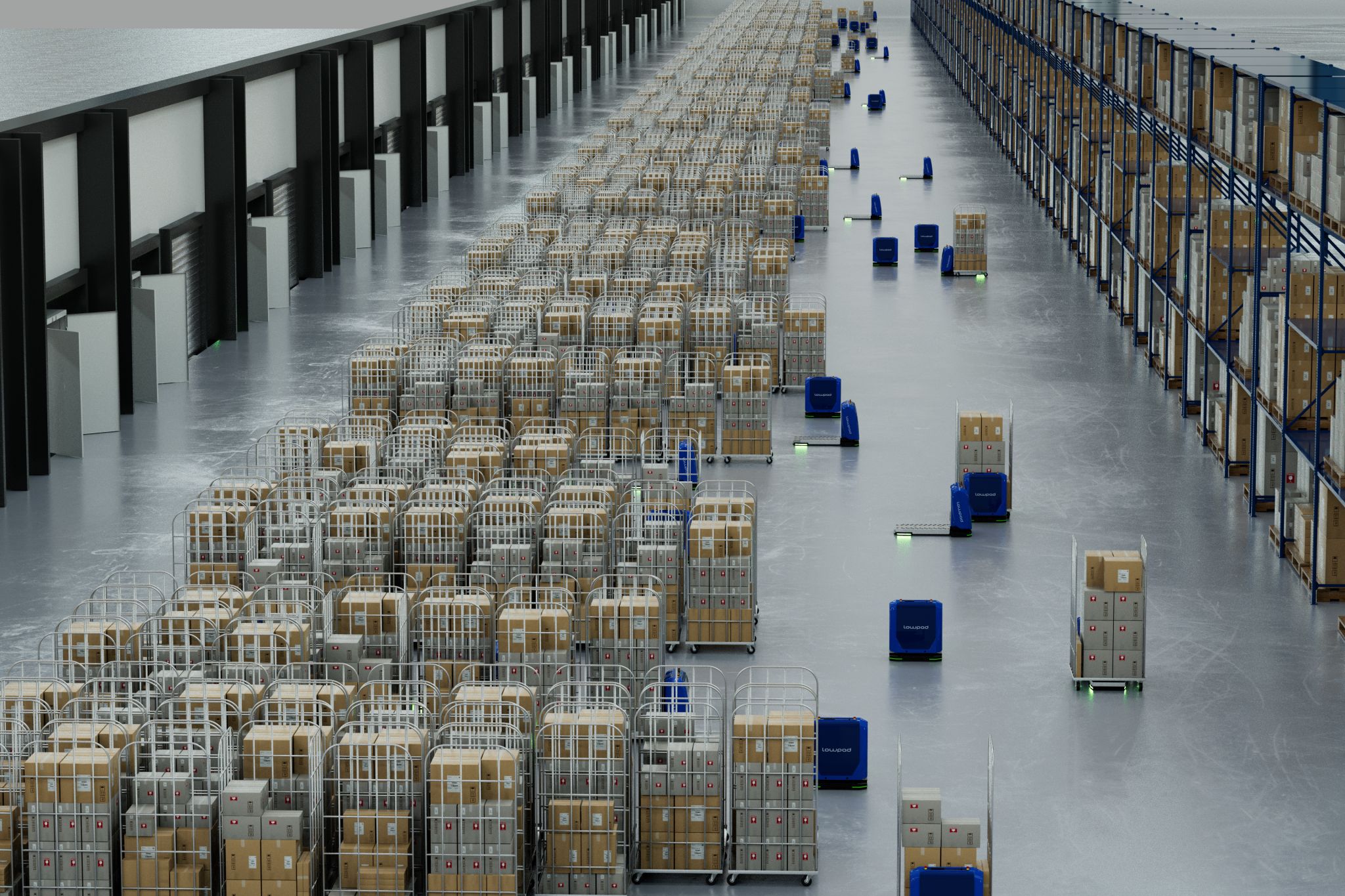 TJ Morris (Home Bargains) invests in 91 Lowpads to automate roll cage marshalling processFor their site in Amesbury, TJ Morris has entrusted Lowpad with the last piece of automation, marshalling the roll cages to the docks. "After reviewing the marketplace for suitable AGVs we chose Lowpad because of their unique ability to handle fully-loaded retail-store roll cages and the simplicity of implementation their solution offers" Joe Morris states.
✅ 91 Lowpads will automate the transport of roll cages from the automated order picking system to the 40 docks.
 ✅ This 24/7 operation will be managed by Lowpad's in-house developed marshalling software, where the roll containers will be transported in front of the docks in the correct shop destination sequence. 
✅ Apart from the Lowpads and their in house developed fleet control software package, Lowpad also provides several handover stations to facilitate the transfer from the roll cages from elevators and the order pick trucks to the Lowpads.