News
KFI is now partner of Lowpad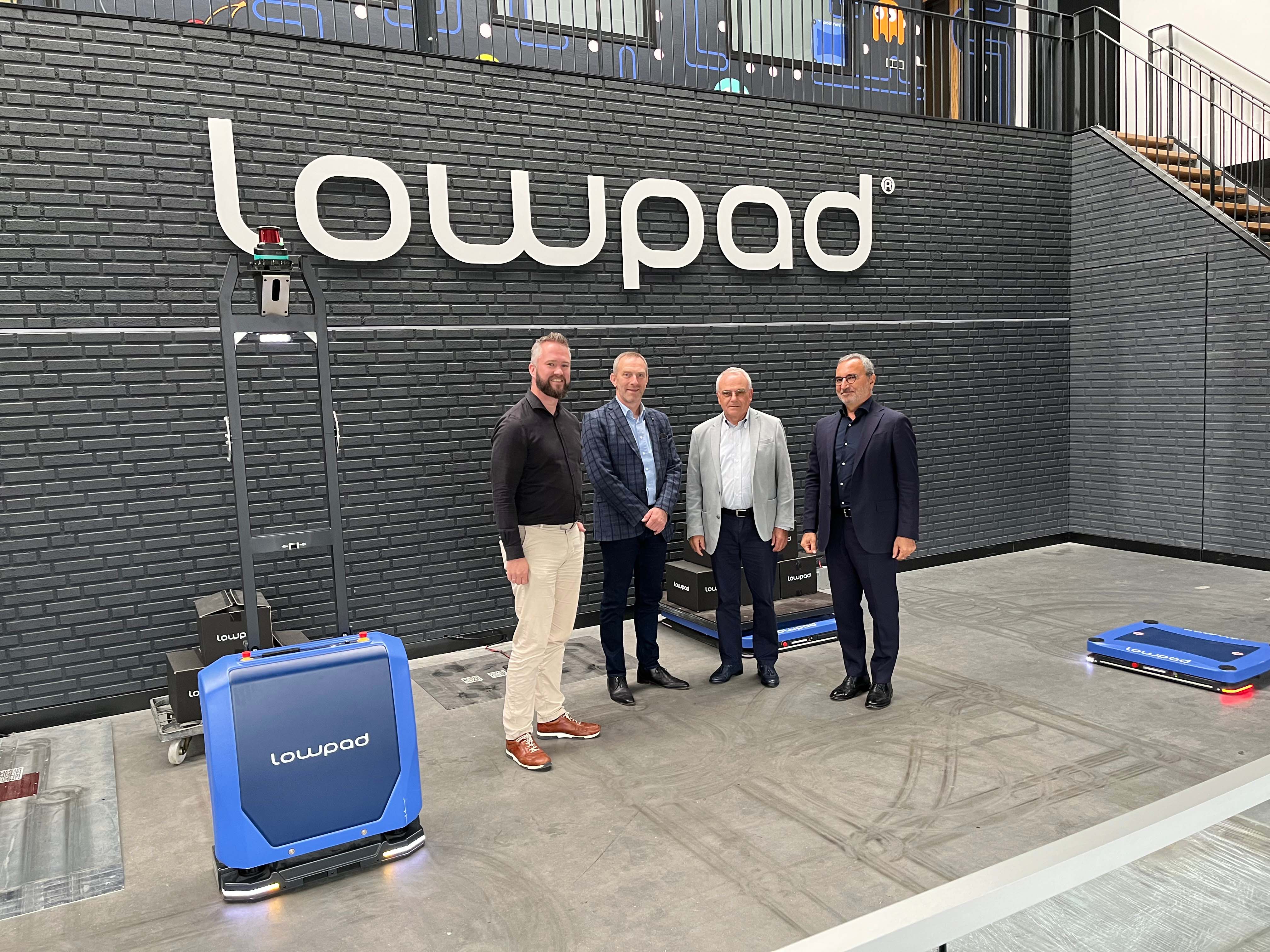 KFI, a leading player in the implementation of solutions and technologies for Industry 4.0, and Lowpad, a Dutch company specialised in AMR's with fleet management software and software for smart AMR-based picking systems, launch a high-tech partnership that aims to deliver brand-new solutions for the management of hybrid-workforce where humans and Lowpads cooperate in logistics and order-preparation activities. 
The agreement is prompted by changing needs within the food, e-commerce, retail and logistics-service-provider sectors and driven by a mission to optimise and guarantee the utmost efficiency in logistics-handling processes.
A global shortage of manpower, the ensuing increase in costs and growing difficulty in workforce management triggered to a large extent by the boom of e-commerce trade in the wake of the pandemic are all factors that have contributed to a struggling business sector. 
This context engendered the partnership between KFI and Lowpad, an alliance that will bring together Lowpad's AMR technology (autonomous mobile robot) with KFI's cutting-edge VOCALIZE speech technology to create advanced solutions for human-machine collaboration.
Initial implementation work will involve numerous marshalling processes which are an essential part of inbound and outbound internal handling, after which order-preparation solutions will be looked at (ranging from picking operations to more traditional sorting activities). 
At Lowpad, we were delighted to recognize that KFI and Lowpad have a shared vision. It was surprising to find out that both companies can seamlessly add value to our customers operations. Precisely where the most urgent needs of labour shortage and costs are observed, Lowpad and KFI cooperate in bringing our customers the ultimate solution that can be integrated into their brownfield and greenfield operations.
"A shared vision of the market and the complementary expertise of the two companies with regard to processes and technology will be a gold standard for the whole sector and all the companies which want to undertake a digital innovation and transformation project in order to restore stability to the management of their business", stated Antonino Lanza, from Strategy and Corporate Development at KFI."With twenty years' experience in the management of logistics processes and order fulfilment, KFI has achieved considerable know-how over time thanks to hundreds of voice-based implementations in the sector. This capability is now enhanced by LOWPAD technology; our new systems for robot-supported logistics will be an ideal way to boost productivity, efficiency, ergonomics and safety at work in warehouses and distribution facilities."