News
OMRON Robotics and Safety Technologies Enters Strategic Partnership with Lowpad for Mobile Robots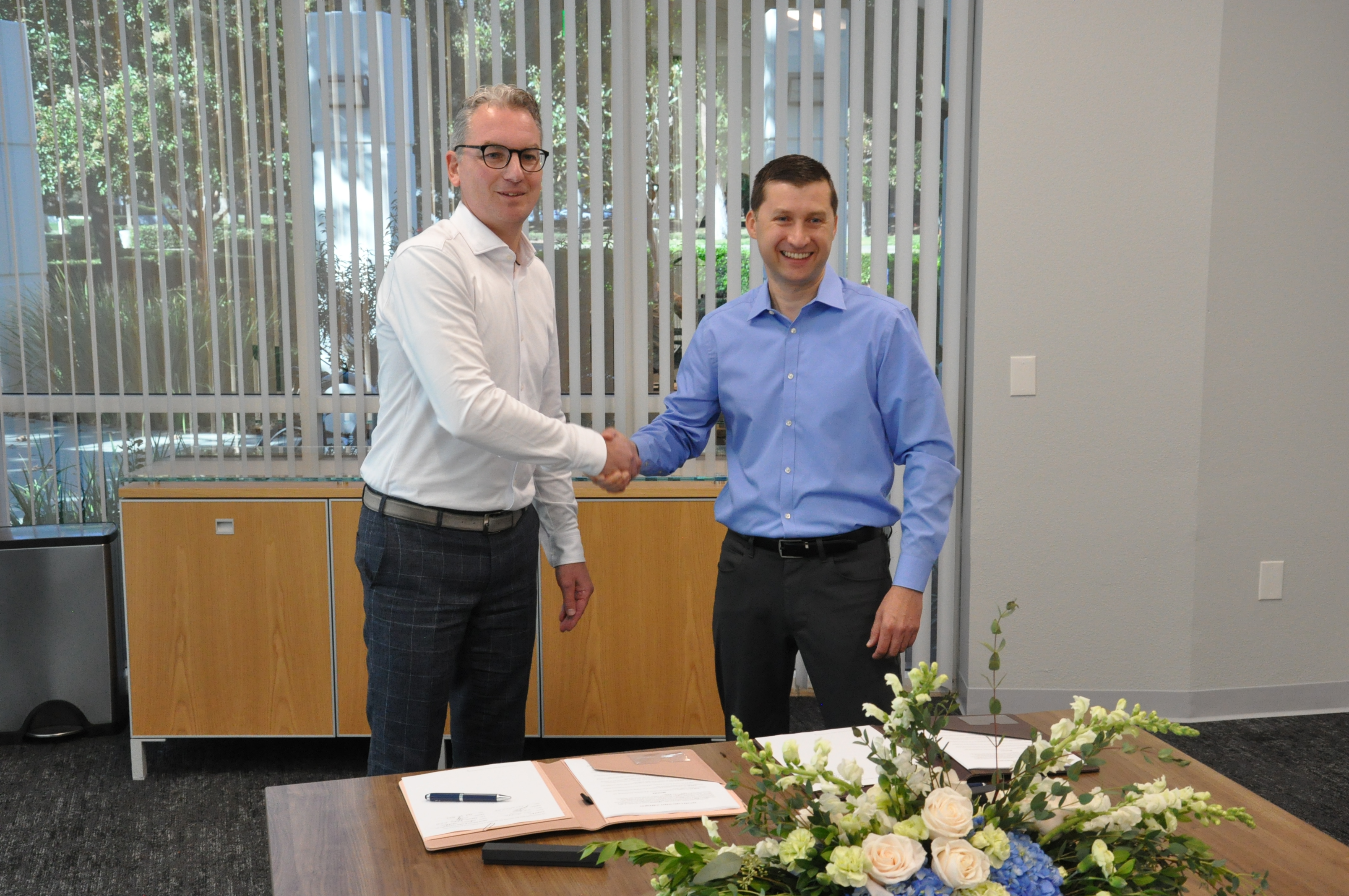 Pleasanton, CA, October 5, 2023 – OMRON Robotics and Safety Technologies, Inc. and Lowpad BV are pleased to announce a strategic partnership to expand OMRON's world-class line of mobile robots with Lowpad's low-profile product offering. OMRON is a leader in the Autonomous Mobile Robots (AMR) industry, serving a broad range of industrial customers with payload requirements from 60 kg to 1500 kg. In parallel, Lowpad has built a leading position in low-profile mobile robots for retail and logistics. Lowpad's products provide profiles between 80 and 130 mm with integrated lift, allowing them to handle racks, trollies, and pallets used to automate manual transport across a wide variety of industries.
Under the strategic partnership, OMRON will promote and sell customized versions of Lowpad's robots through its global sales network under the OMRON brand. Lowpad's products will be integrated with OMRON's industry-leading FLOW Core software, allowing autonomous operation and a single point of control for fleets of up to 100 mobile robots. Combining Lowpad's hardware and OMRON's fleet management software enables a highly flexible solution for smart factory transportation.
OMRON AMRs are already widely used for parts and product transport in the e-mobility, digital, food & commodity, and medical industries. Lowpad brings a strong presence in the warehouse and logistics industries, where their low-profile AMRs make them an ideal solution for transporting roll cages, pick carts, pallets, and trollies. Similar requirements are growing rapidly in factory automation, with a projected 60% CAGR in low-profile robots through 2025.
"We are delighted to complete this new strategic alliance with Lowpad. Lowpad's line of lowprofile solutions are the perfect complement to OMRON's existing portfolio. It's also a strong cultural fit, with our teams working very well together. This partnership represents a true win win for our companies and our customers." – Olivier Welker, President & CEO, OMRON Robotics and Safety Technologies, Inc.
"OMRON's footprint in robotics and industrial automation is an excellent fit for Lowpad. We've built a strong and growing position in retail and logistics, and are excited to leverage this new partnership with OMRON to expand further in factory automation. This alliance allows our respective companies to focus on the markets that we know best, accelerating growth for both organizations." – Jan Bakker, CEO, Lowpad BV. 
About OMRON Robotics and Safety Technologies
OMRON Robotics and Safety Technologies, part of OMRON's Industrial Automation Business, is a leader in robotic automation and safety sensing solutions. OMRON Robotics and Safety Technologies offers industrial, collaborative, and mobile robots to help customers achieve the highest levels of efficiency and safety. OMRON robotics solutions are equipped with state-ofthe-art software and programming platforms that are highly powerful and easy to use. The goal of OMRON Robotics and Safety Technologies is to enable manufacturing environments where people and robots work safely and in harmony.