INDUSTRIES
E-commerce
Overcome operational challenges with the range of innovative automation solutions of Lowpad.
Discover industry
Cutting-edge technology to achieve customer satisfaction
With the rise of e-commerce, the role of setting standards has shifted from seller to consumer. The market is competitive, and the demands are more challenging. 
Lowpad offers a range of solutions for all types of logistical processes. Transform your warehouse management with Lowpads and increase the operational efficiency of your processes. Decrease costs, increase efficiency, and empower your organization with a future-proof flexible system.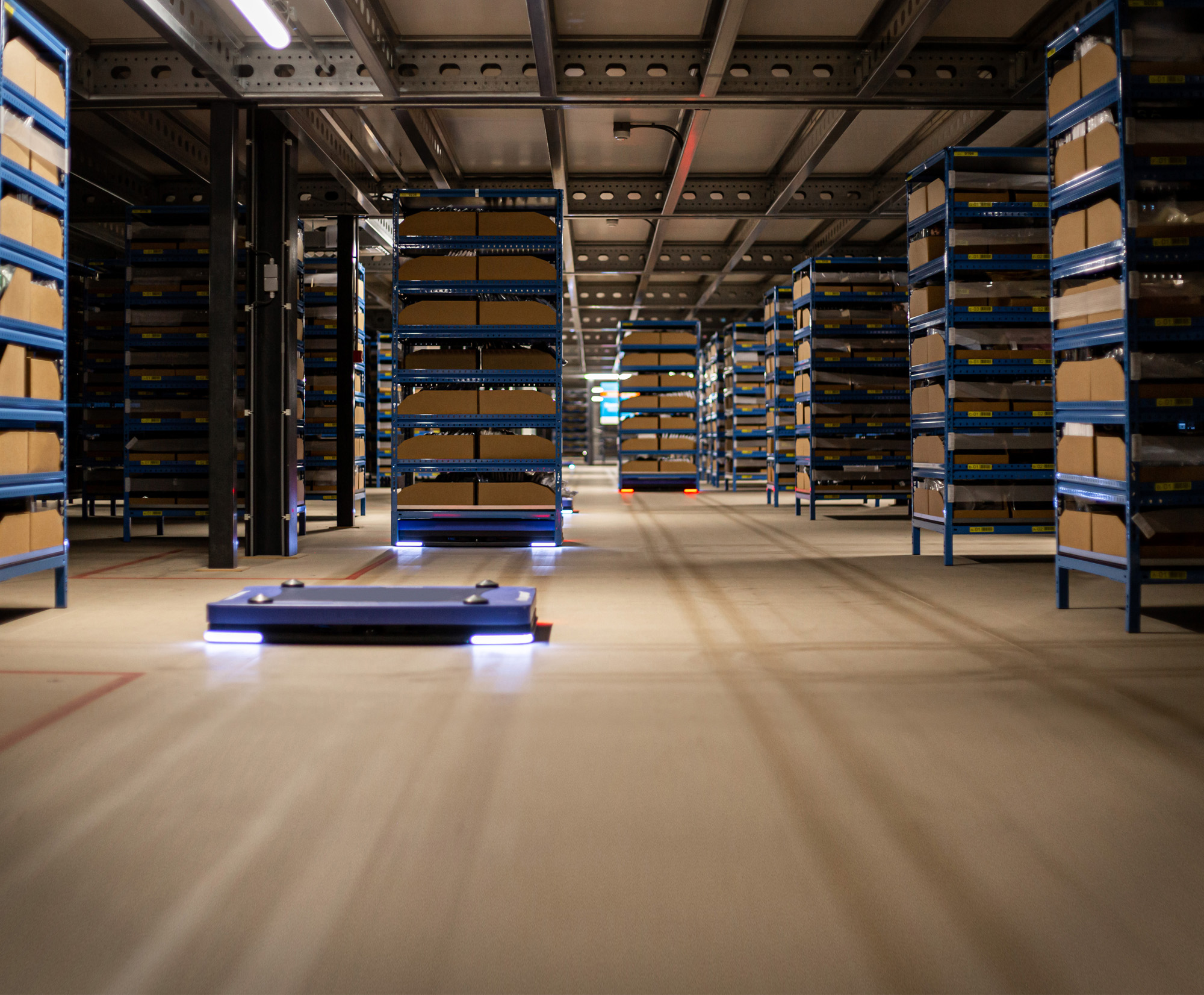 Client Success
Monta
Monta is a highly technology-driven e-commerce company, providing logistics for over 1500 webshops. Lowpad offers a highly flexible and scalable solution, unlike many other robotic systems. It provides us with the ability for hybrid order picking. A warehouse environment where manual order pickers and Lowpads work safely together.
View case
Suitable Lowpads for
E-commerce
Lowpad L
Suitable for Moveable racks and Trolleys

The Lowpad L is the perfect automation solution for moveable racks and trolleys. Reliable and safe AMRs to enable you to keep pace with the dynamic e-commerce and parcel market.
Discover Lowpad L

Lowpad S
Suitable for Roll cages and Carts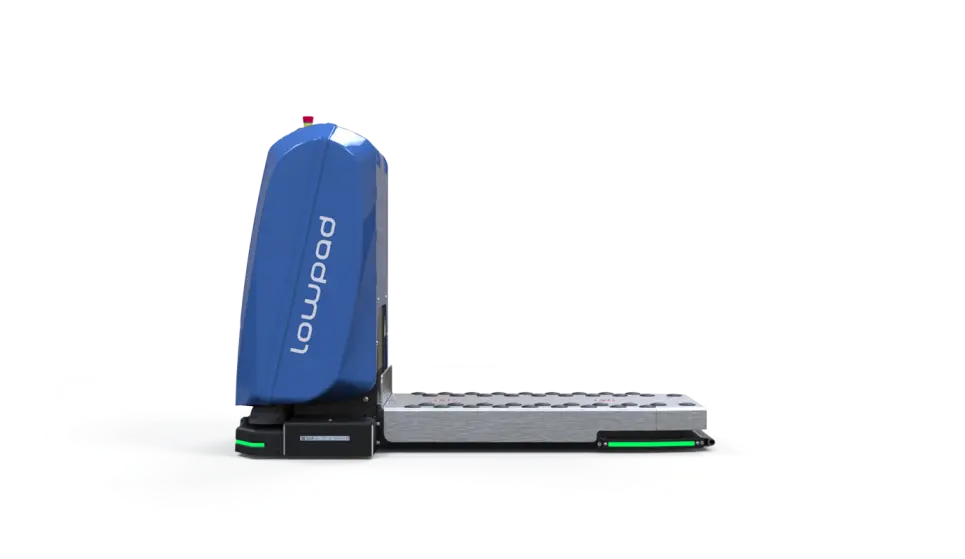 The Lowpad S is the perfect automation solution for (food) distribution centers and post and parcel companies—robust and safe AMRs to transport roll cages. Our Lowpads enable you to optimize your performance through increased insights, accuracy, and utilization of scarce human resources.
Discover Lowpad S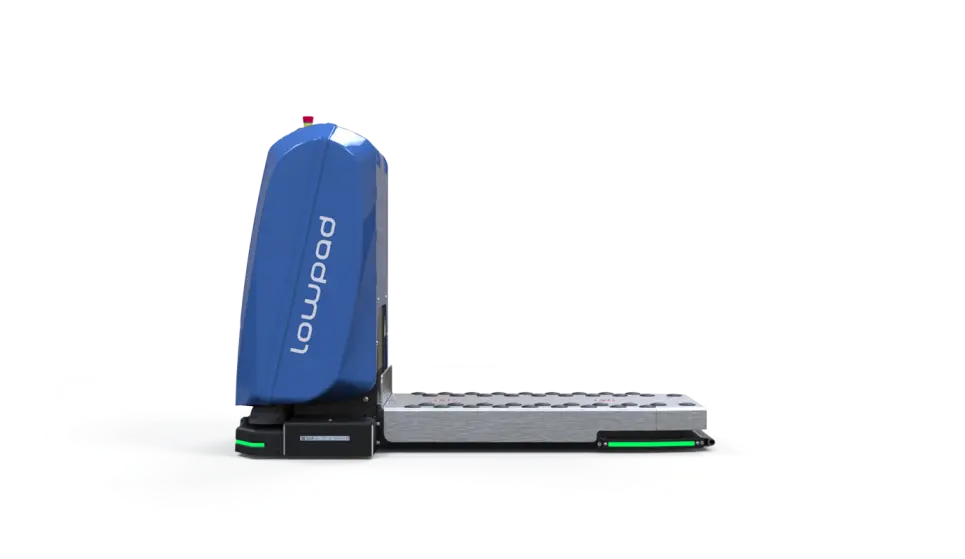 Why Lowpad
The ultimate autonomous mobile robot solution for e-commerce
The small footprint, height, omnidirectional and floor camera-based driving make the Lowpads the most manoeuvrable and adaptable AMRs on the market. They fit underneath your existing roll cages/pallets and are, as a brownfield application, a flexible and easily implementable solution.
The Lowpads can be applied to all types of processes, from simple A to B transport to picking applications. Through integration of Lowpad Supervisor and Lowpad Organiser and your ERP or WMS, real-time insights and efficiency can be realised through intelligent task planning.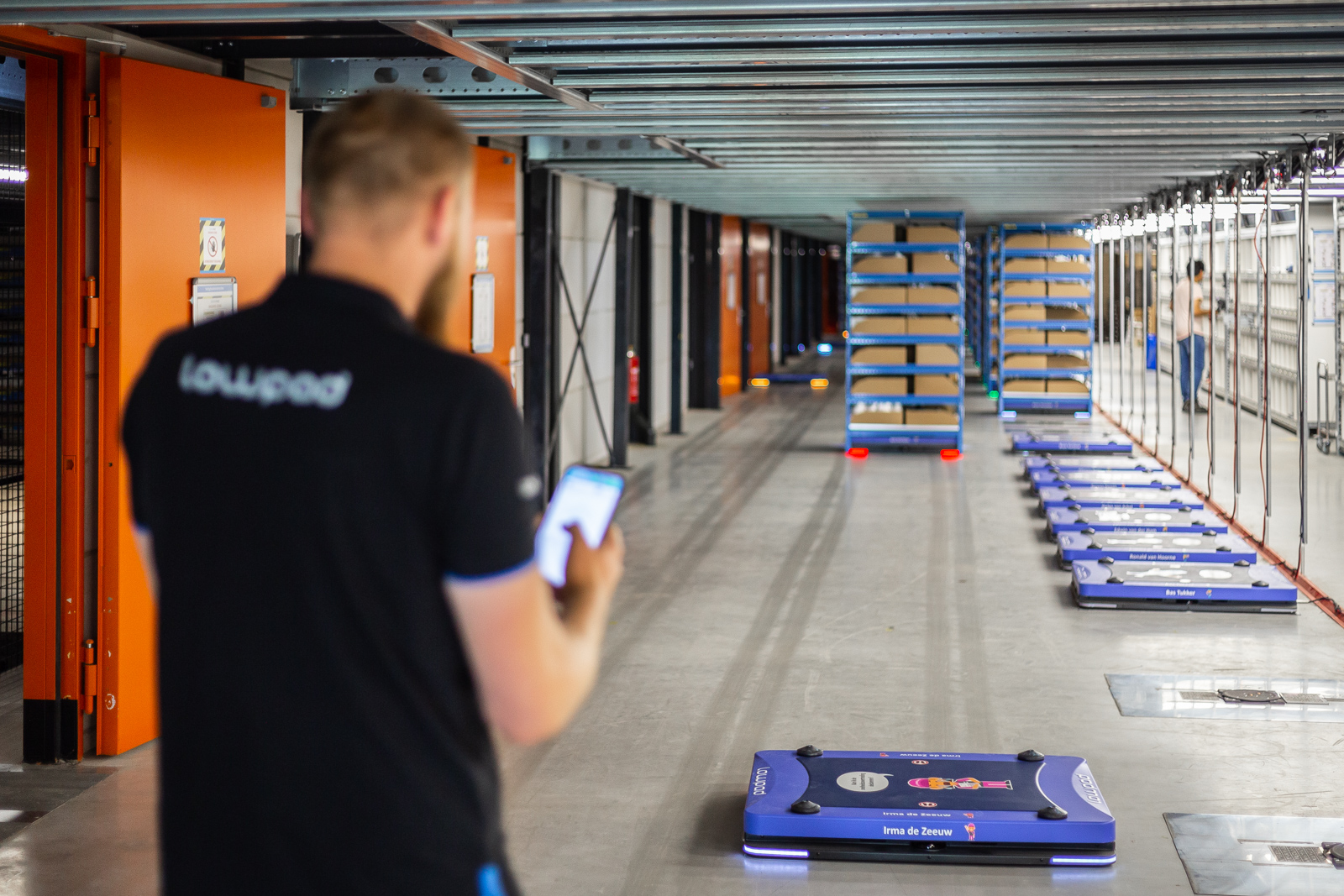 Contact
Question?
Get in touch